The Brecher Company is the largest supplier of decorative lighting in the state of Kentucky. The company is locally owned and operated since 1866. Having a large selection of lighting products, the client wanted to add sections to the site for featuring particular styles and items.
To bring attention on their lighting expertise, an Inspirational Ideas section was included offering lighting tips and ideas. 
Visit at brecherslighting.com.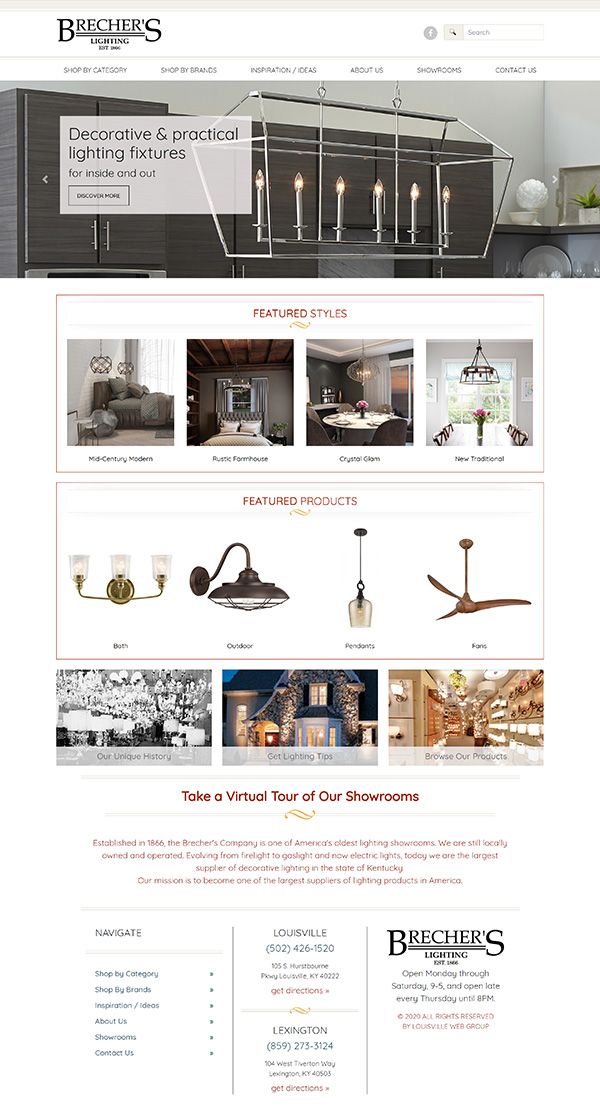 What We Did:
Front-facing website redesign for eCommerce
Responsive design for mobile compatibility