Bayer Becker is a multi-discipline design consulting firm founded in 1968 with offices located in Southwestern Ohio and Northern Kentucky. Our Civil Engineers,Transportation Engineers, Landscape Architects, Planners, and Land Surveyors work together to provide a full line of design services and consultation. 
With more than 50 employees bringing a wide range of expertise and design solutions to all of the respective fields in which they practice, Bayer Becker is committed to delivering quality services on time and within the client's project financial goals.
Bayer Becker requested that their new website be built in Drupal because of its stability, security and scalability.
Visit at bayerbecker.com.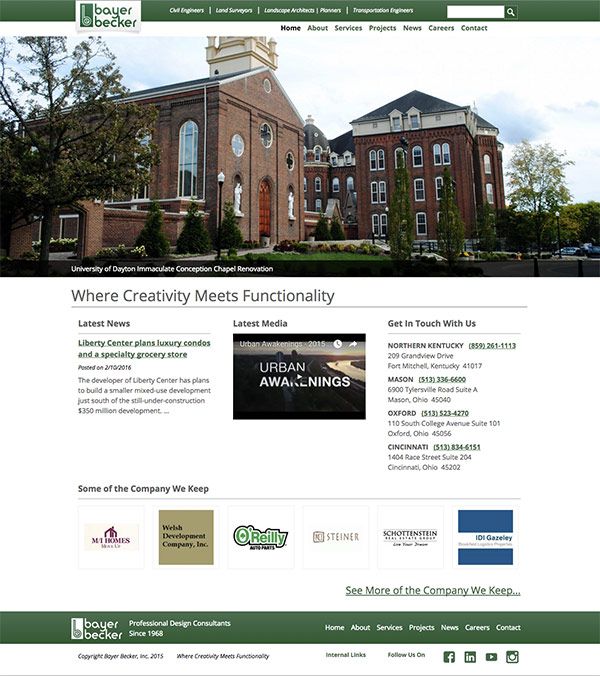 What We Did:
We redesigned the website
We incorporated responsive technology to make the site mobile-friendly
Results:
Bayer Becker is one of the most respected engineering firms in America and they are extremely happy with the results of our work.