Dog trainer Matthew Duffy, owner of Duffy's Dog Training Center, needed a website that brought to life his vision for WhiteFangVentures.com -- a compilation of dog training information and resources readily accessible online.
At the same time, the website needed to promote the services of his premier canine training facility, Duffy's Dog Training Center.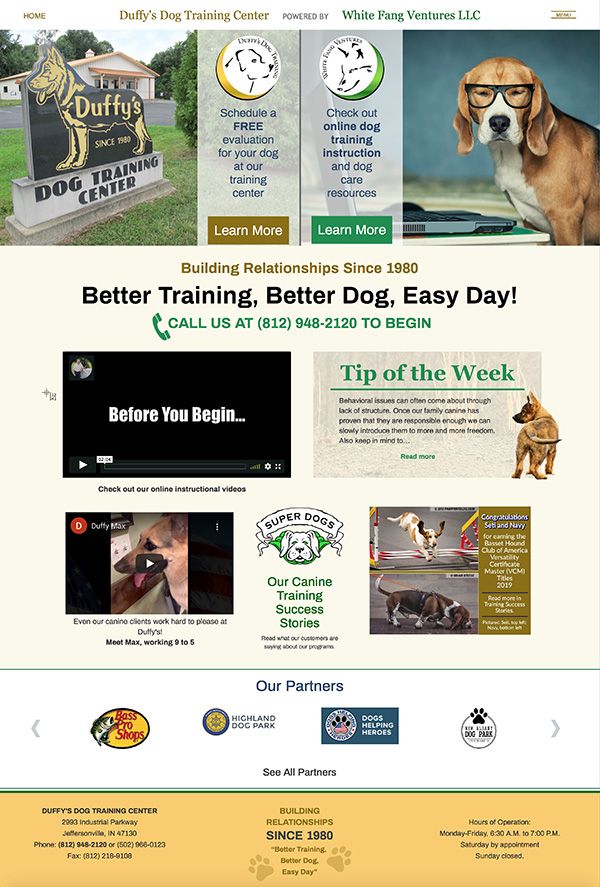 What We Did:
Front-facing website for eCommerce
Responsive design for mobile compatibility
Custom programming
Results:
Content can easily and continually be updated, allowing additional service offerings and training aids to be added and updated.