LWEBG was approached by a colleague, who shared that Cincinnati State was struggling to find the right web company to help them  build a cutting edge website using Drupal. Cincinnati State chose us and we went to work. The website was a tremendous challenge, but the LWEBG team responded and produced exactly what the college was looking for!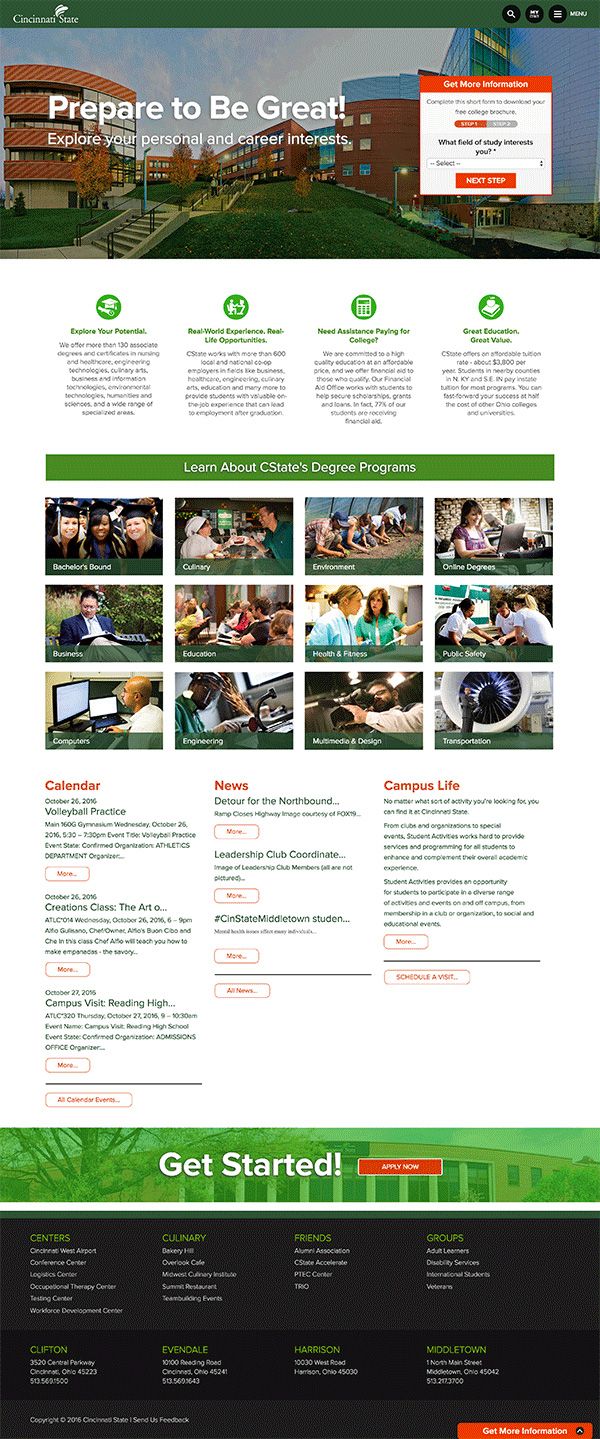 What We Did:
We built the website in Drupal 7. The website contains dozens of custom modules and specially designed pages to create the desired affect!
We helped the school organize the process by defining the roles and responsibilities in a way that allowed plenty of input from the various departments, yet didn't interfere with the progress of the project.
Results:
The students, faculty, and administration were extremely pleased with the results and have provided us with dozens of positive comments!