We, at the Charlestown Road congregation, are going a different direction. Instead of moving ever forward, adapting new ideas and a changing theology, we are interested in going backward to the way God designed the church. We feel it is time for the church to once again be a church. LWebG built this website in Drupal 7 because of its unmatched ability to handle heavy traffic loads; because of its scalability; and because of Drupal's ability to be video-friendly.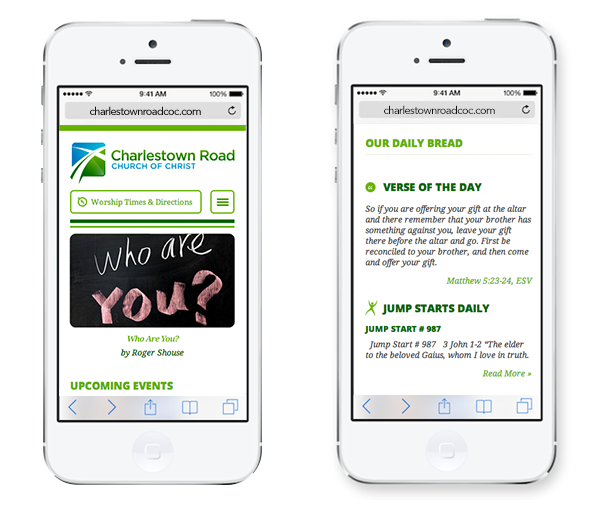 What We Did:
Custom Responsive Design and Drupal Theme
Member only section with directory
Created a system to store and retrieve sermon and blog archives
Results:
In the first month, they had at least four people come to visit as a result of their website. They repeatedly receive compliments on the looks and design.